What is a Hazardous Materials Assessment
We conduct hazardous materials assessments to identify hazardous building materials that may be disturbed when an area is renovated or a building is demolished. Our main focus is to find materials that contain asbestos and lead, although other hazardous materials like mercury, PCB's, and silica are noted if found. The steps involved in an assessment are: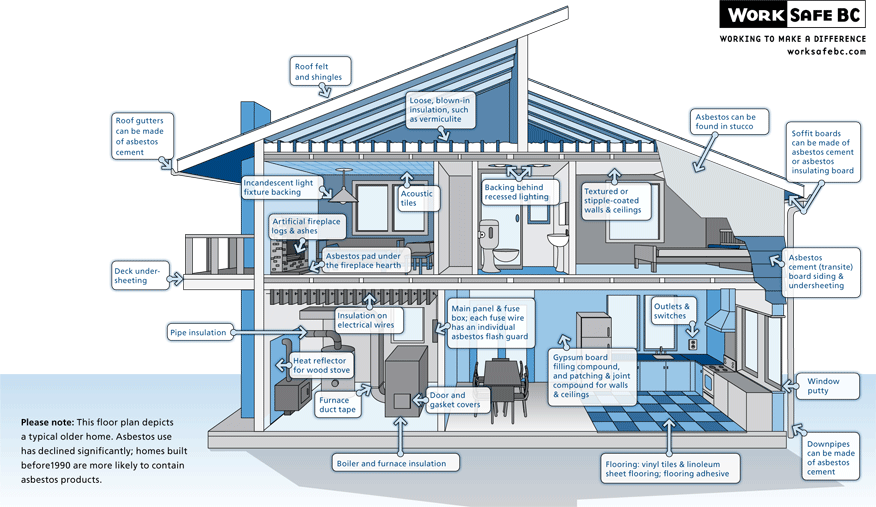 Collecting samples from specific locations
Analyzing samples to determine whether or not the material contains asbestos, and if it does, to identify the type and percentage of asbestos
Writing a report that draws conclusions from the sample results and identifies the location of all hazardous materials within the scope of work
Who needs one
Building owners, homeowners, building managers, and employers are required to have a hazardous materials assessment completed before any renovation, restoration, or demolition work begins. Many cities within the lower mainland will require a hazardous materials report before granting renovation or demolition permits. Abatement contractors require specific hazardous materials reports prior to any remediation.
Why they are
 

needed
An ethical obligation to protect workers
Compliance with WorkSafeBC Regulations
To obtain permits for demolition or renovation work
For risk management
How to get one
Email EcoHazMat with a work request that includes the site address, scope of work (if known), drawings, and your contact information. We will review it and call you to discuss and schedule the inspection.