If you don't know, get it tested
Hazardous Materials Consulting for Asbestos, Lead, & Mould
Serving Metro Vancouver & BC's Sunshine Coast
Property Managers
Having an Asbestos Inventory with Management Program compiled for the properties you manage will comply with WorkSafeBC Regulations and can save you time and money with each renovation.
General Contractors
Keep your workers safe and projects on time by having EcoHazMat conduct a hazardous materials assessment for your site. Many cities require a hazardous materials report before granting renovation or demolition permits.
Homeowners
Has flooding, leaking, condensation, or other moisture problems affected your home? Mould may be an issue.
Don't expose your family. Call EcoHazMat before you start your DIY renovation project.
At EcoHazMat, we believe that all exposures to asbestos and lead are preventable. It is our duty as consultants to find and mitigate these exposures. We provide fast, accurate, and reliable results to our clients so that they can take the necessary precautions and feel confident that they are protecting their workers, and the environment. We do this by conducting detailed hazardous materials surveys and providing comprehensive reports.
Our efforts are engrained in our company attitude, values, and beliefs. We work to build and maintain a positive safety culture that includes environmental protection, not only within EcoHazMat but with our clients, community, family and friends. We aim to facilitate open discussions about fostering love, and respect for the environment and our obligation to protect nature.
EcoHazMat champions the idea that business behaviors must also encompass environmental and safety concerns. We utilize our personal and professional capabilities, and expertise, to influence and support the organizational and regulatory processes. We support the shift of industrial and commercial activity towards more responsible environmental management, behaviors, and ecological practices. We promote and manage in place strategies that significantly reduce waste and the use of natural resources.
All EcoHazMat inspectors are considered "qualified persons" under Section 6.1 of the BC Occupational Health and Safety Regulation. Our inspector's certifications and experience include:
Ø  CRSP designation
Ø  CIH designations
Ø  Diploma in Occupational Health and Safety
Ø  AHERA building inspector
Ø  NIOSH 582 Equivalency
Ø  Lead Inspector
Ø  Lead Risk Assessor
Ø  Manager of Landfill Operations (MOLO)
Ø  Mould inspector
Ø  Mould Identification
Ø  EcoHazMat is in its 8th year of business (since 2014)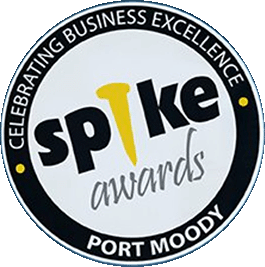 Find out more on these hazardous materials